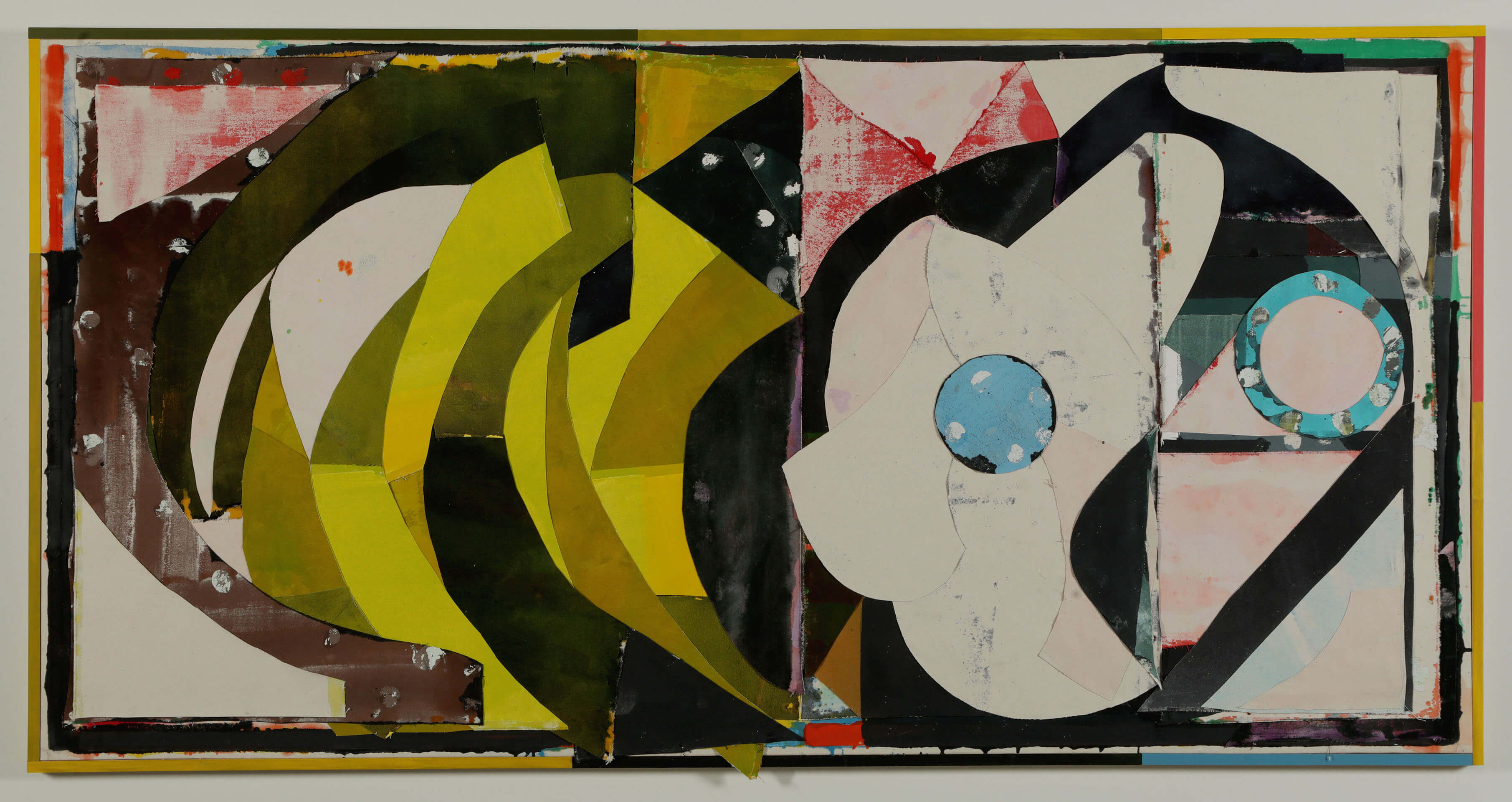 Untitled (#01-18)
Canvas
Completed: August 2017
Height: 48.25 in.
Width: 96 in.
One of the first paintings produced in this series served as something of a moment frame for a seismic shakedown of this image. The original version was pulled apart, re-stained, repainted and reconfigured into the current painting. The process revealed something about how well constructed the paintings are – the struggle to disassemble only began with 'challenging'. The process also allowed for the assemblage of the painting to further evolve and emerge much more unexpectedly.
There are various eclectic inspirations for the compositions. The northwest coastal tribal art from the Haida, Tlingit and Salish tribes are of definite interest in the manner in which these artist prioritize fitting designs into forms. The nesting of visual multiplicities- simultaneous aspects of seeing, reveals a very complex visual conception. The generative figure/ground relationships vacillate optically, showing an intricate, spirited, agential character.
Some of these traits, combined with more superficial inspirations like a chromatic color scale of mid-century flavored yellows – à la Josef Albers, provided other compositional motifs.
Fundamentally, not unlike the complex, tribal art mentioned above, as well as the studio work of Albers, there is a driving interest in the phenomena of seeing; the manner in which the physicality of the object, the making of the image, and the subject of the painting are analogized – each identifies with and acts on behalf of the other.