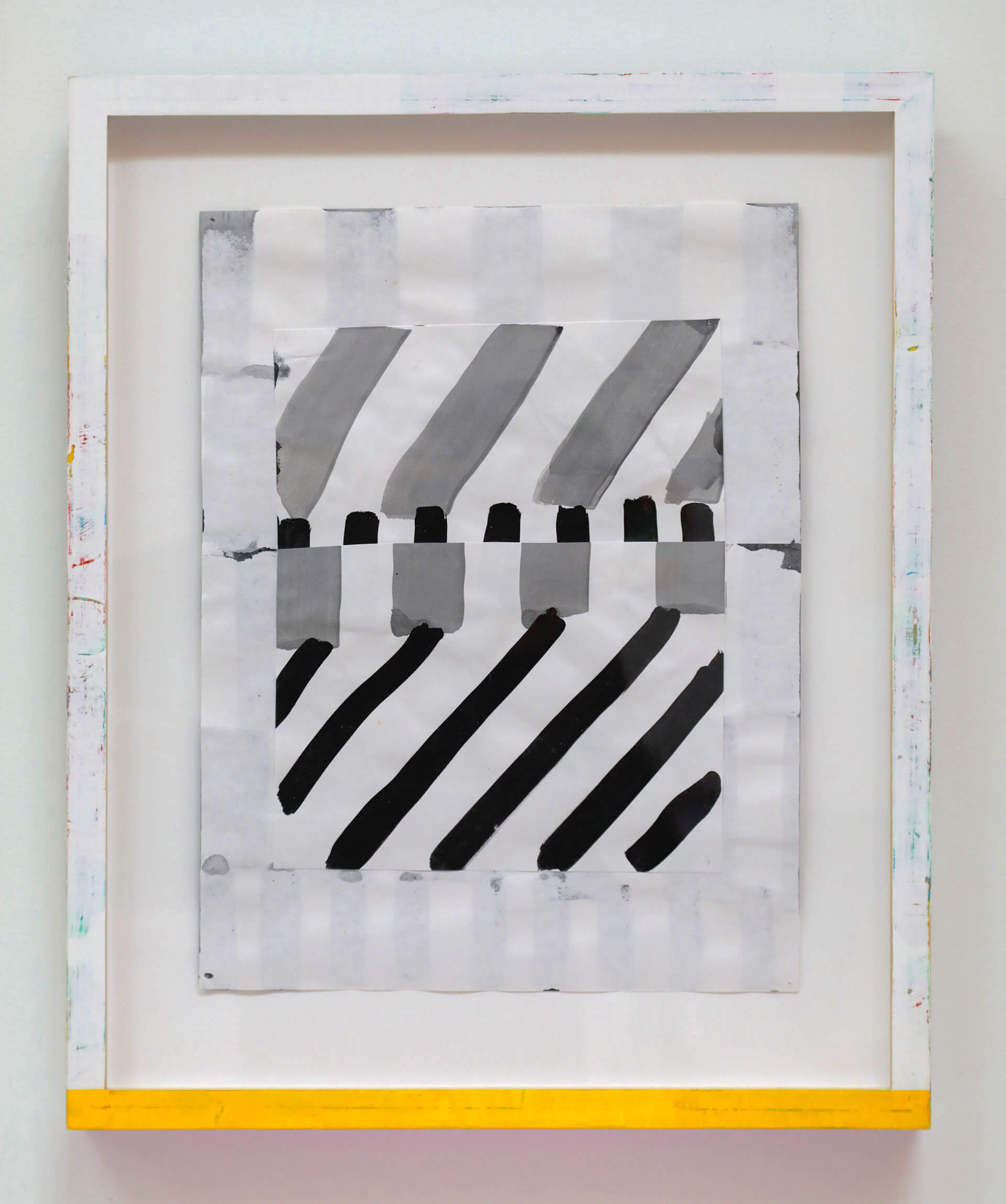 Untitled (#18-18)
Paper
Completed: October 2018
Height: 15.6875 in.
Width: 12 in.
If 'delightful' is to be found in this suite of works on paper, it's here. It's hard to convey just how light and clear this piece is, or the kind of whimsical uplift it delivers on viewing, but there it is.
Beyond any contrivance, this drawing truly seems to riff on some sort of homage to the 'Memphis Design style'. Not quite as flourescent, (just around the edges), nor as remotely stylized, it's a bit more grounded than the 80's brand, but definitely shares a common ancestry.
Light on "Memphis" zany, but fascinated by the style's signature 'shallow', its definitely not freighted with nihilistic angst or sturm und drang. Maybe more like – if Alex Katz had been indoctrinated by the Bauhaus.