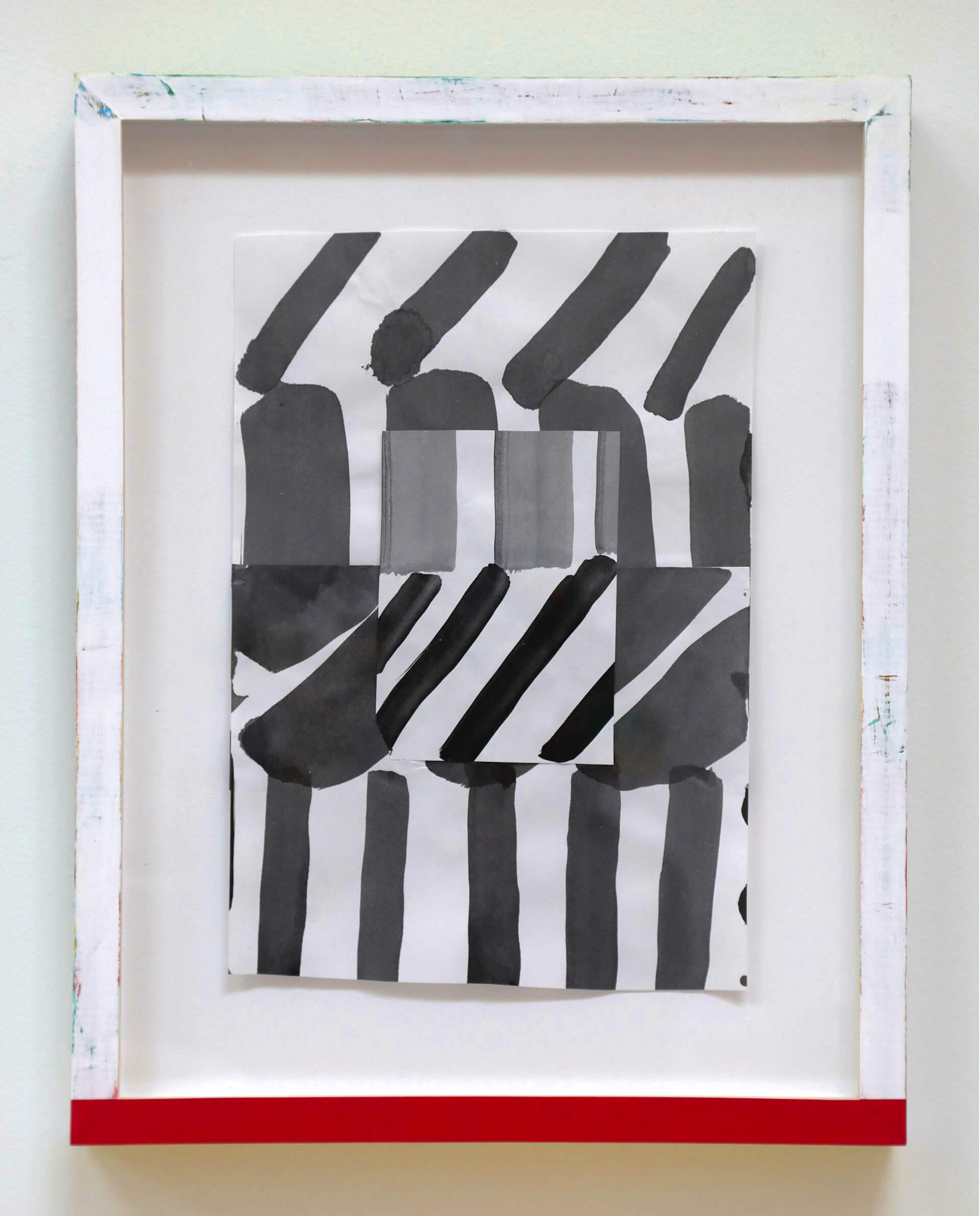 Untitled (#21-18)
Paper
Completed: December 2018
Height: 20.6875 in.
Width: 12 in.
2D design class? Naw. Well, maybe. And then some. Like – critically more 'some'!
From a suite of drawings launched in late 2018, this drawing became piled and stacked into a totemic, vertical inquiry. Cezanne's proposed 'vertical=depth' aspect of seeing always felt both insightful and puzzling. In the realm of our creaturely vision there seems to be some truth. But when is it not – true -that is? Mondrian's game of Hegelian negation showed it could be otherwise. With the verticality challenged by unanticipated interruptions of unscripted diagonals and horizontals, the result is a surprising rhythmic clash of 'spatially proposing' and 'spatially defying' tangential contours, varying repetitive sequences and dimensionally suggestive shapes.The visual experience vascillates between material surface and imagistic depth; alternating oppositional fields humming along as a visual motor.
These 'oppositional fields' are conceived as complimentary sequences. For example, the complimentary colors on the top and bottom of the frame extend another frame. A spirited, ephemeral frame of colored light softly ghosts the rigid material frame.