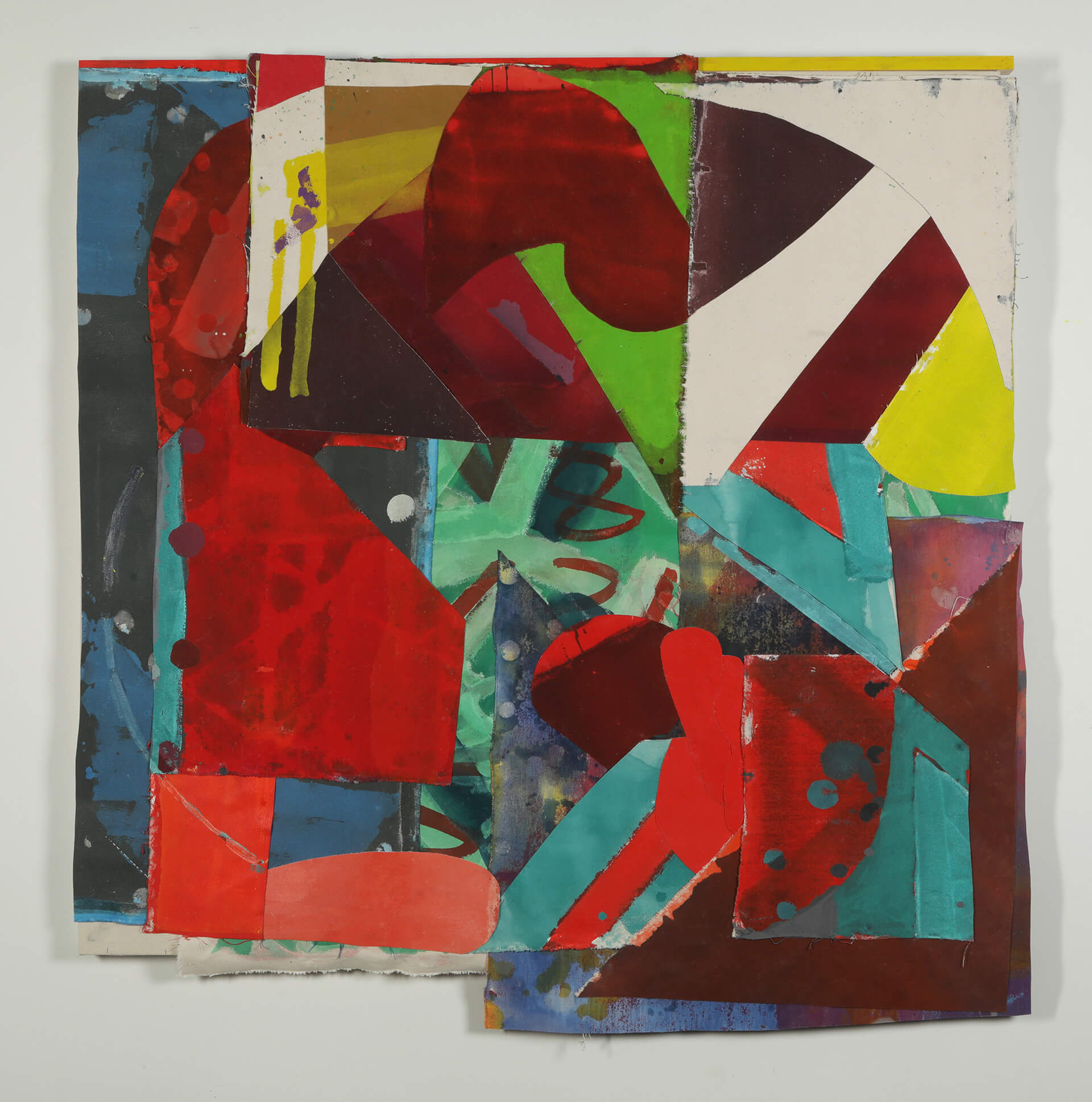 Untitled (#24-18)
Canvas
Completed: January 2019
Height: 53 in.
Width: 52 in.
Music analogy? – more punk frenzie than hippie pastoral, this painting delivers a jolting image full of vital energy beneath a visually sarcastic, aggressively pivoting, facade.
Composer John Cage notably referred to the Rauschenberg's White Paintings as airports for lights, shadows, and particles, establishing an enduring understanding of the series as 'receptive surfaces'.
'Airport' is an exponentially insightful approach to viewing a painting's surface as a means to transportation.